Did you know there's a clinically-proven natural alternative to Ozempic? It doesn't require weekly injections or cause life-altering side effects. It works over the long-term and isn't expensive either—because… you know… health care should fix an arm and a leg, not cost it.
The natural alternative to Ozempic we're talking about? Fiber. Good old-fashioned prebiotic fiber. This supernutrient isn't just great for digestion, immunity, and mood. It actually taps into the same science of drugs like Ozempic and Wegovy to trigger the same GLP-1 hormone response.
If you're looking to lose weight and balance your blood sugar levels, read on to see how foods like prebiotic fiber can mimic the benefits of Ozempic with none of the woes.
The Drawbacks of Ozempic and Other Semaglutide Drugs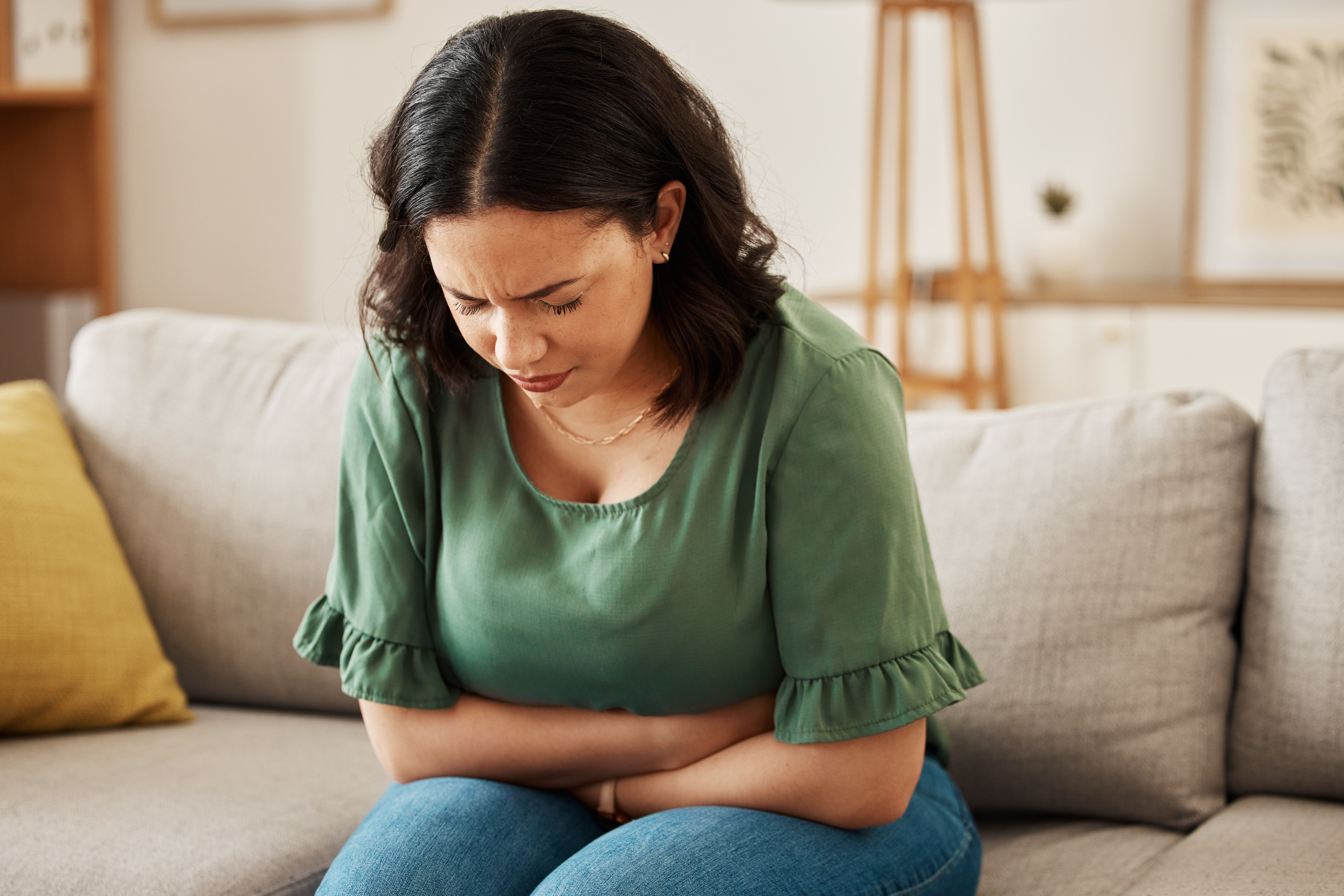 Semaglutide drugs like Ozempic, Wegovy, and Mounjaro have gained attention as weight loss aids because they are GLP-1 receptor agonists. This means they trigger the release of the hunger-quieting hormone known as GLP-1, which not only helps regulate blood sugar but also suppresses appetite, slows gastric emptying, and leads to feelings of fullness.
In other words, increased satiety = decreased caloric intake.
However, Ozempic comes with a range of drawbacks, including common side effects like nausea, vomiting, and diarrhea, as well as an elevated risk of pancreatitis. The long-term risks associated with Ozempic and similar drugs remain relatively unknown, and eating high-fat or calorically dense foods while on the medication can actually lead to exacerbated side effects.
Not to mention, the medication is quite costly, often exceeding $1,000 per month for off-label use. Plus, Ozempic and similar medications are considered long-term or lifelong treatments. Studies show that, if you don't change your underlying dietary and lifestyle habits, you'll gain the weight back as soon as you stop taking the drug.
Therefore, while these medications may offer short-term benefits for weight loss, they come with downsides that make them less ideal for many people.
The Rise of Natural Alternatives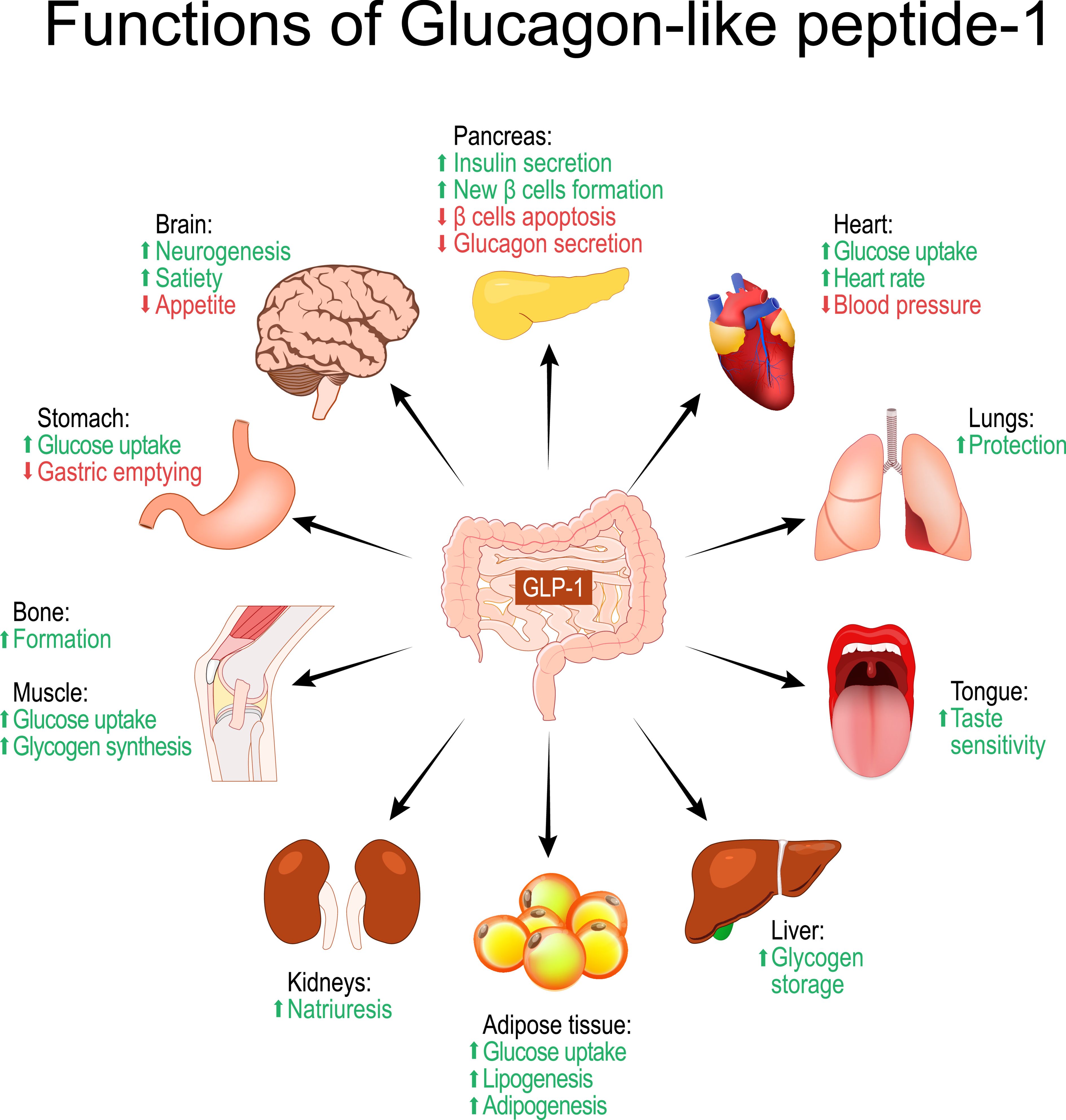 Because of both the known and unknown side effects of Ozempic, it begs the question—are there natural alternatives? Short answer: yes.
GLP-1 is a naturally occurring hormone in your body. It's released from your gut biome when you eat, which in turn causes feelings of fullness and communicates with the brain to stop eating. Of course, some foods are better than others when it comes to producing GLP-1.
Healthy fats, high-quality proteins, fermented foods, and colorful fruits and vegetables are all seriously skilled at releasing this hunger-quieting hormone. But perhaps the most important food of all is prebiotic fiber.
Found in various grains, nuts, fruits, and vegetables, there are actually numerous types of prebiotic fiber, from inulin (found in onions & garlic) to resistant starch (found in green bananas & raw potatoes). But what all of these prebiotic fibers have in common is a knack for nourishing the good bacteria in your gut.
To qualify as "prebiotic" means these foods bypass digestion to end up mostly intact in your gut microbiome. Here, good microbes begin fermenting the fiber, thereby unleashing a series of health-boosting metabolites like short-chain fatty acids, which in turn boosts GLP-1 production.
In other words, when you eat prebiotic fiber, you effectively experience the benefits of Ozempic (like appetite suppression and lower blood sugar) without the nasty side effects.
Is Fiber Just as Effective as Ozempic for Weight Loss?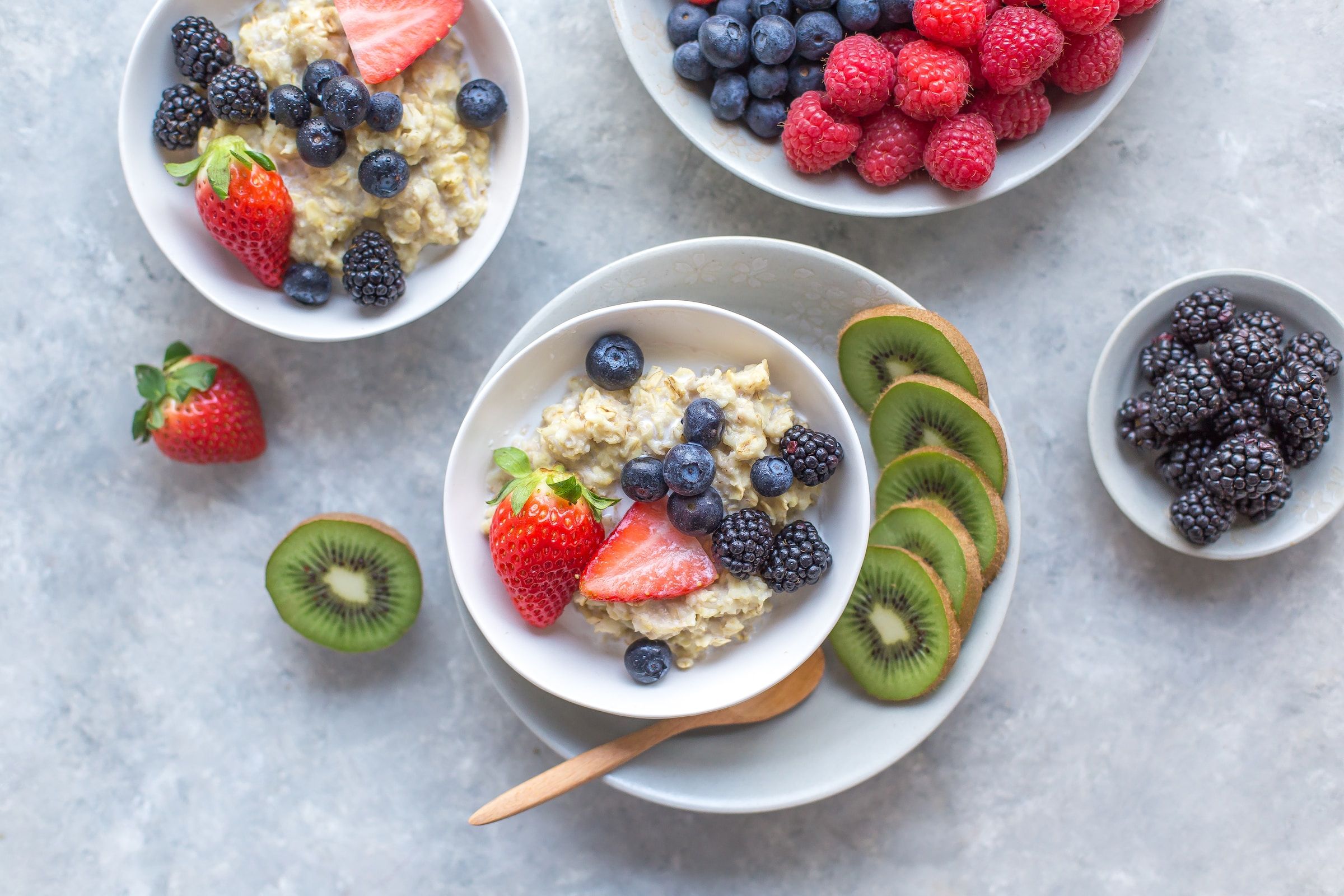 In truth, no. Semaglutide drugs like Ozempic and Wegovy are extremely effective for weight loss. In clinical trials, most participants lose about 5% of their starting body weight, but some are even losing 10% and even 20% of their baseline weight. That's a staggering statistic.

Foods high in prebiotic fiber certainly cannot match such figures. But they can and do trigger the same fundamental biological process as Ozempic.
Where prebiotic fiber wins is that it's a low-barrier lifestyle change with minimal risks and maximal nutritional benefits. There are no weekly injections or nasty side effects. Anyone can—and should—eat more fiber. Even without the weight loss benefits, prebiotic fiber is crucial for overall human health in so many ways, from improved immunity to better digestion. In fact, some of the world's healthiest and longest-living populations are 90-95% plant-based.
Supergut: The Clinically-Proven Natural Alternative to Ozempic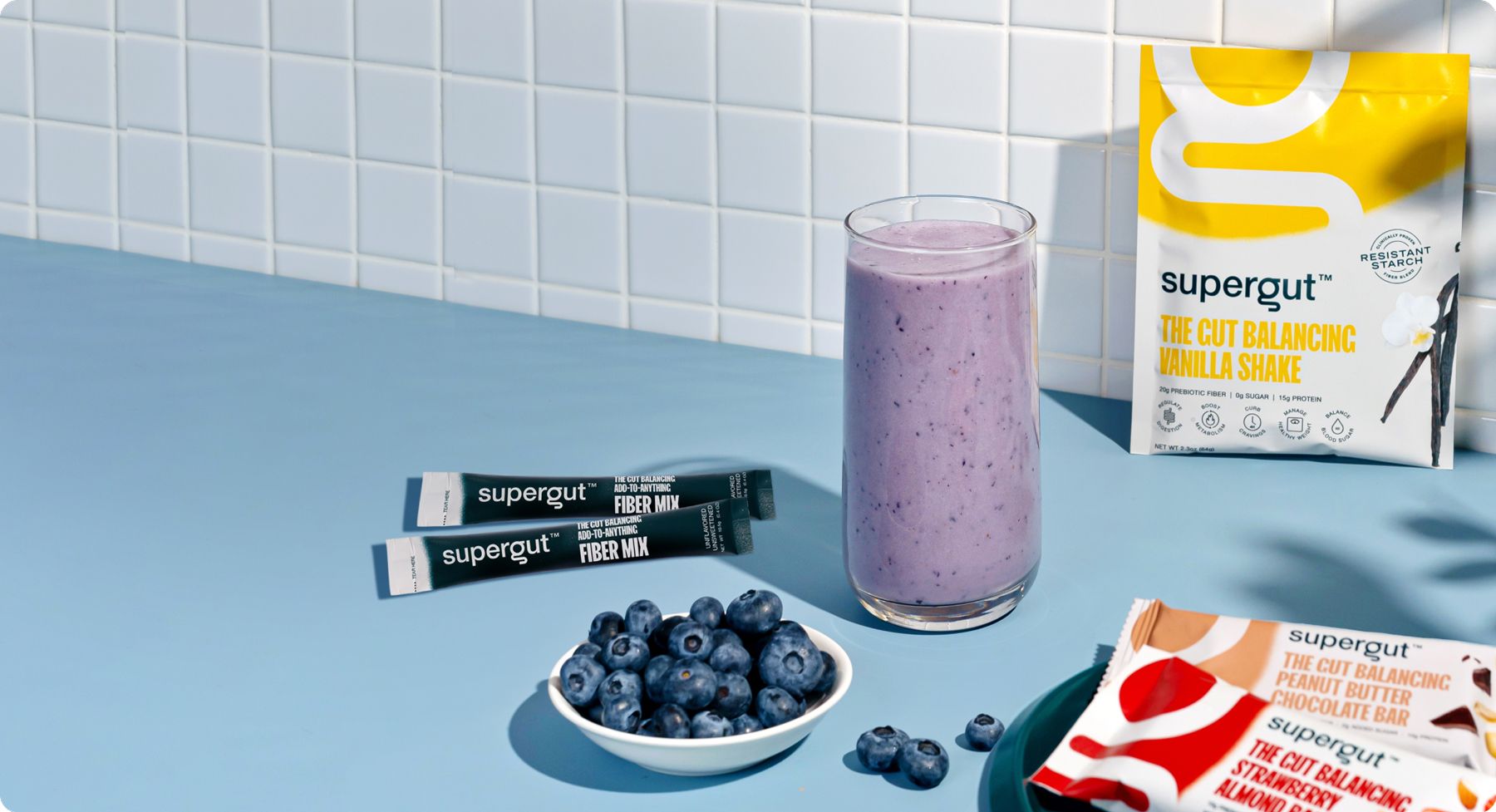 Breaking the blog fourth wall here, we at Supergut are fascinated by the science of the microbiome. We've seen how harnessing its potential can lead to seriously life-changing health benefits. And we believe wholeheartedly that consuming more prebiotic fiber is the answer to so many of our public health's widespread problems.
But belief, of course, isn't enough. In the age of fake news and faux-science, hard evidence is a rare commodity indeed. And it's one worth fighting for. That's why we put Supergut to the test.
In 2022, we launched a peer-reviewed clinical trial, which demonstrated that consistent consumption of Supergut's proprietary resistant starch prebiotic fiber blend led to significant improvements in metabolic health, digestion, and quality of life measures related to diabetes control. The study was a three-arm, double-blind, randomized, placebo-controlled trial conducted over three months with 192 participants. It showed that participants who consumed Supergut shakes had significantly improved blood sugar control, weight, blood pressure, and digestion compared to control groups.
The microbiome analysis part of the study also showed an increase in gut bacteria that produce beneficial short-chain fatty acids like butyrate, which are known to have various positive effects on gut health and GLP-1 production.
In short, Supergut is scientifically-proven to mimic the same biological processes as semaglutide drugs like Ozempic.
Conclusion
As Dr. Mark Hyman, M.D. says, "Every level of your health is impacted by what you eat. You can eat to build muscle, build healthy bones, gain energy, balance your hormones, fix your gut, boost your immunity, improve heart health, and everything in between."
Of course, drugs like Ozempic and Wegovy are highly effective for people struggling to lose weight and balance their blood sugar. But if you're wary of the side effects or interested in natural alternatives, then focusing on what you eat and incorporating more prebiotic fiber into your diet might be the solution you're looking for.