Ozempic, along with other semaglutide drugs like Wegovy and Mounjaro, have made widespread headlines in recent months. While these drugs can have dramatically effective results in helping people to lose weight, they do come with some risks.
In this article, we'll dive into some of the side effects of Ozempic and Wegovy and explore alternative treatments that may be less problematic.
Disclaimer: The information in this article is not intended to replace professional medical advice. Always consult your healthcare provider for diagnosis and treatment.
What is Ozempic?
Ozempic, also known as semaglutide, is an injectable medication designed to improve blood sugar control in adults with Type 2 diabetes. It also induces satiety and helps people to lose weight by curbing their appetite. It works by activating GLP-1 receptors throughout the body and enhancing the effects of this naturally occurring hormone.
While Ozempic has been praised for its ability to lower blood sugar and support weight loss, it's vital to weigh these benefits against potential drawbacks.
5 Side Effects of Ozempic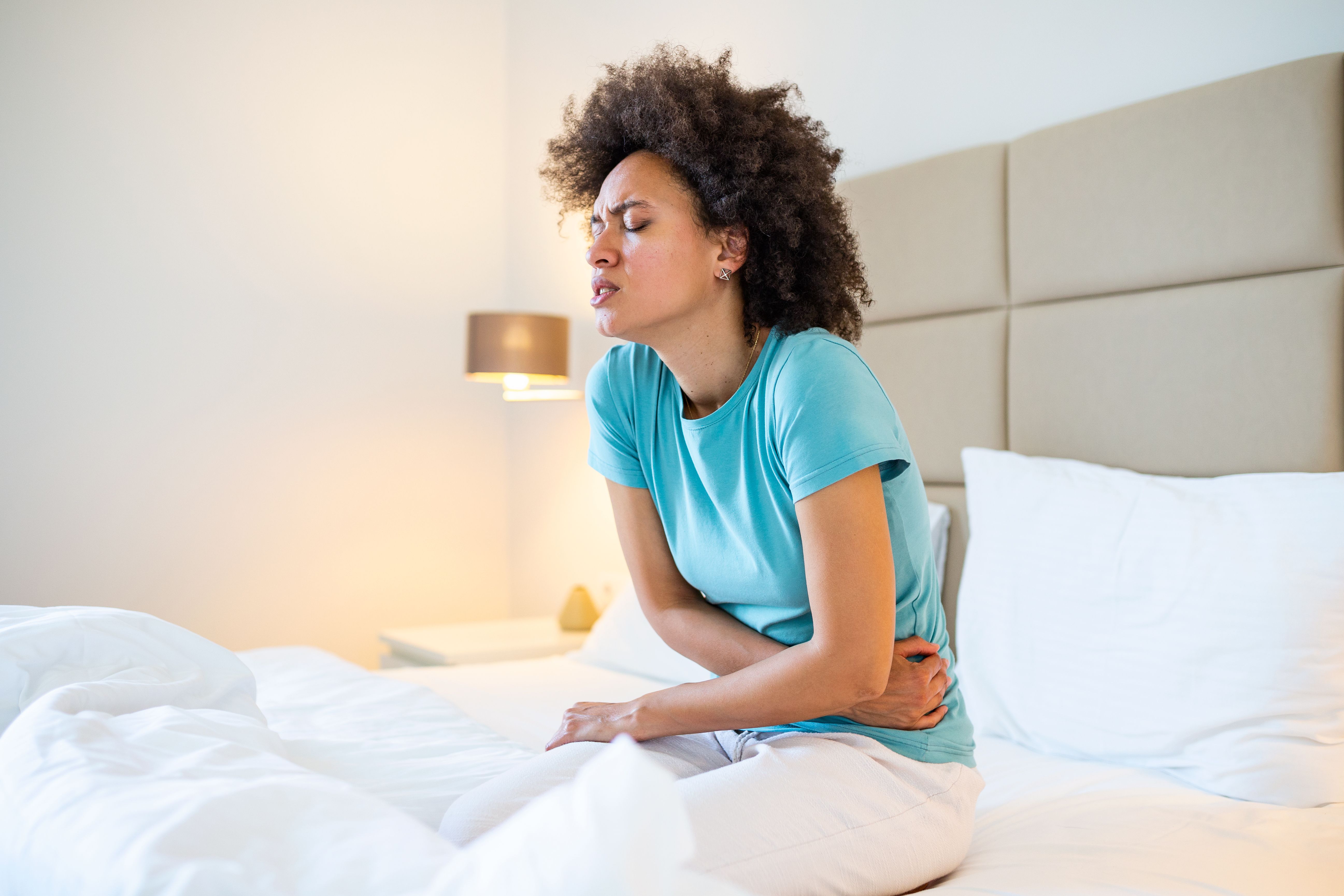 Drugs like Ozempic and Wegovy clearly have major benefits when it comes to balancing blood sugar and helping people lose weight. But there are also both known and unknown risks associated with them.
On the unknown side, we still don't have a firm understanding of the long term risks associated with ongoing use of these drugs. On the known side, side effects can run the gamut from common issues like nausea, gas, and diarrhea to more uncommon—and much more serious—health complications like gallbladder issues, pancreatitis, impaired vision, and even kidney failure.
Here are five side effects of Ozempic to have on your radar.
1. Gastrointestinal Issues from Ozempic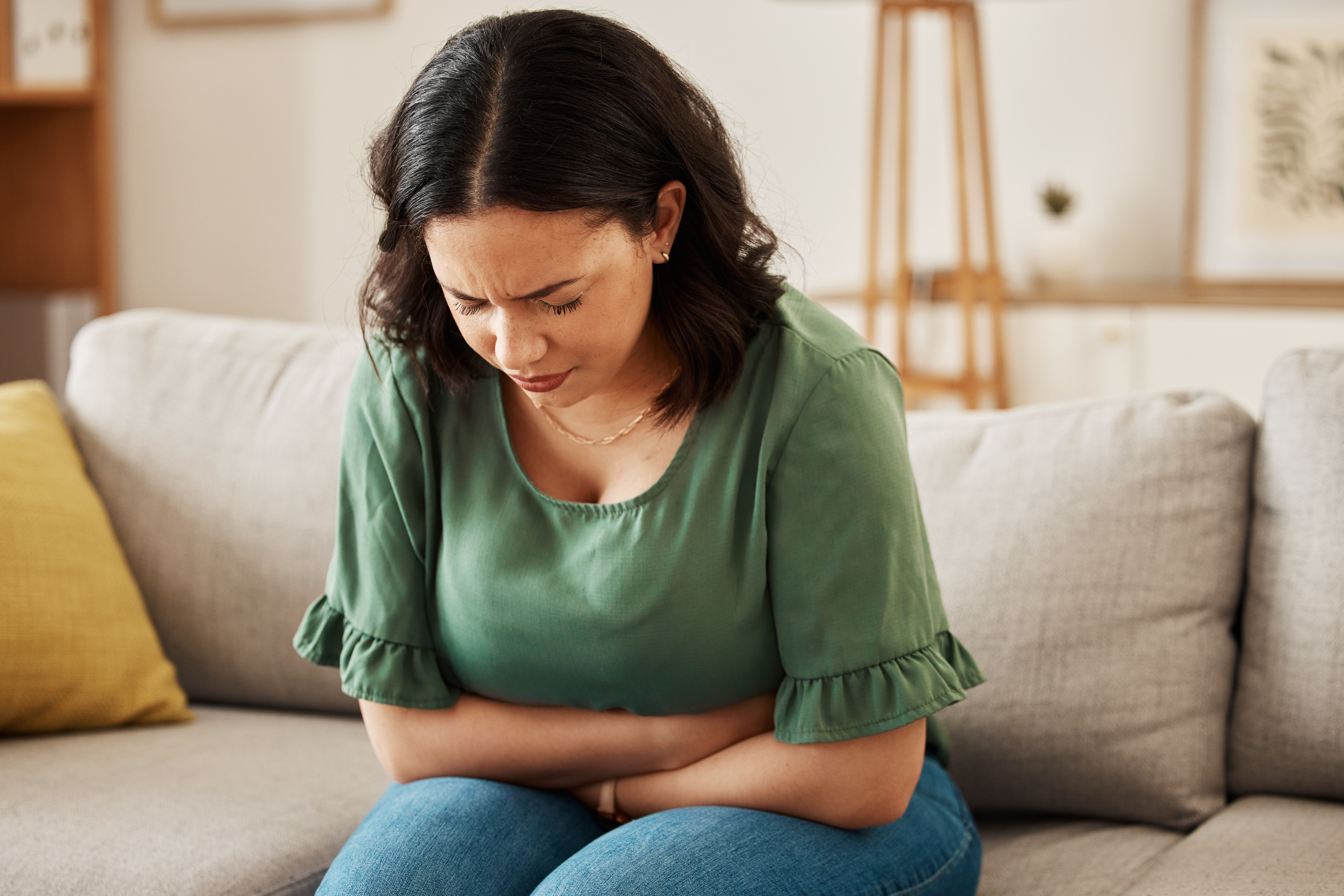 One of the most common side effects reported by Ozempic and Wegovy users is gastrointestinal discomfort, which can include nausea, vomiting, and diarrhea. These symptoms can be severe enough to interfere with daily activities.
According to clinical trials, roughly 30% of people taking Wegovy will experience diarrhea. In some cases, it gets so bad that people are literally pooping their pants and sh*tting the bed! Additionally, 44% of Ozempic users will experience nausea, with many patients complaining about intense vomiting as well.
In short, Ozempic works by suppressing your appetite. It makes sense then that nausea and gastrointestinal issues are the most common side effects. You're not exactly hungry when the sight and smell of food triggers a gag reflex!
2. Malnutrition from Ozempic
As the New York Times reports, some people taking Ozempic can experience such an intense loss of appetite that they become malnourished.
Again, Ozempic works, in part, by blocking the brain's hunger signals and suppressing appetite. It also causes the stomach to empty more slowly, leading people to feel full for longer. In rare instances, this loss of appetite can be so severe that the individual may not consume enough nutrients, leading to malnourishment.
People taking Ozempic tend to lose weight because they consume fewer calories, not because the drug itself magically burns fat.
As one Ozempic user said, "You can't eat what you feel like or what you want. You have to eat what your body will accept."
And if your body won't accept anything, this can lead to nutritional deficiencies.
3. Ozempic Face
If you've ever been on an all-day TikTok scroll, maybe you've heard of this one. People using drugs like Ozempic are discovering an unwanted side effect: facial aging. "Ozempic face" is a term coined to describe the gaunt, aged appearance that some people experience in their face due to rapid weight loss from medications like Ozempic, Wegovy, and Mounjaro. While the drugs can effectively help people shed excess pounds, they can also cause a loss of facial fat, leading to a more hollow and older-looking face.
The term points to a cosmetic downside of using these medications for weight loss, highlighting how the rapid shedding of body weight may not translate well to all areas of the body. In particular, the loss of facial fat can make the face look deflated and contribute to a more aged appearance. Some people resort to facial fillers or plastic surgery to counteract this effect, particularly in affluent circles where both the weight loss medications and the corrective procedures are more readily affordable.
4. Pancreatitis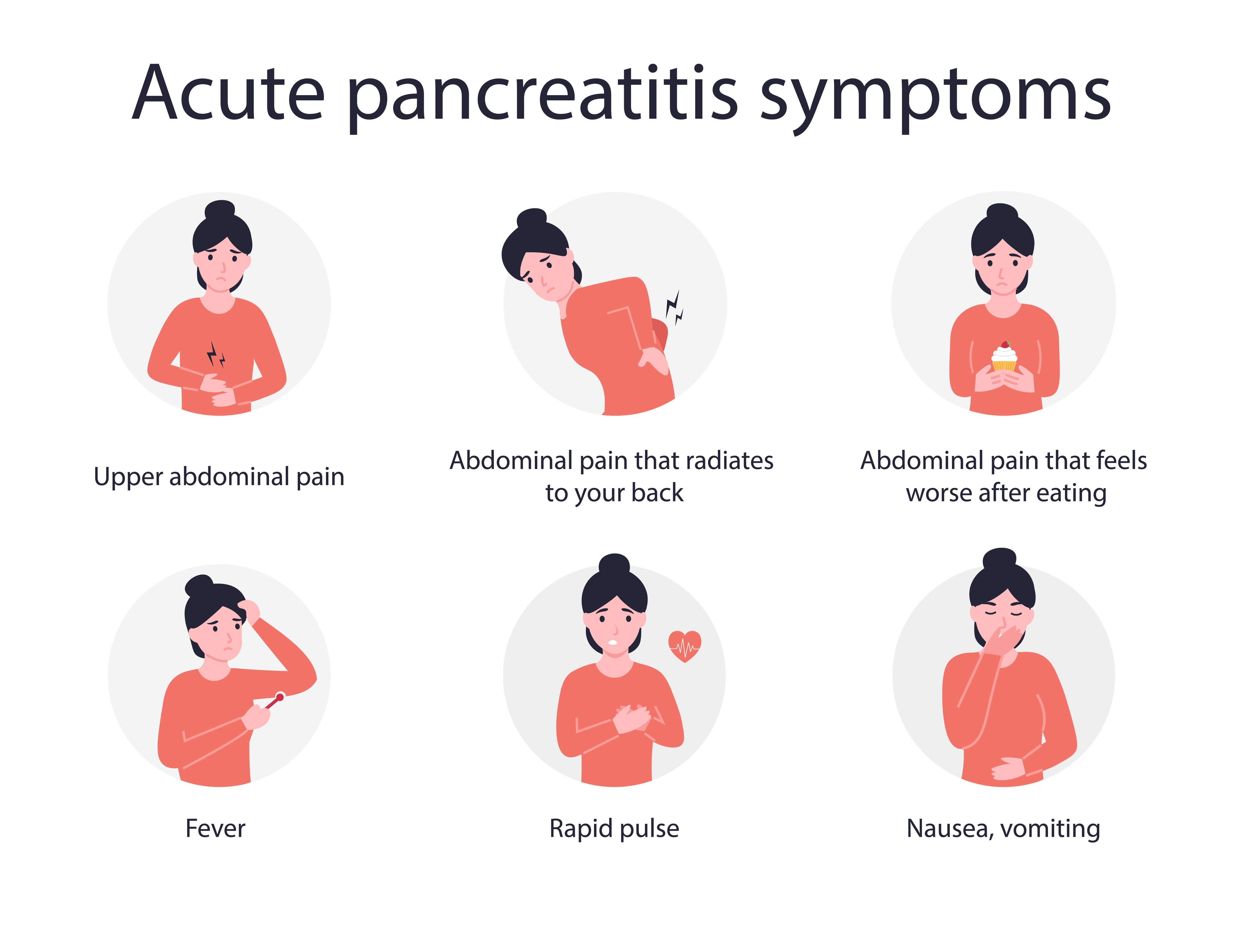 Inflammation of the pancreas, known as pancreatitis, is an uncommon yet severe side effect associated with Ozempic. If you encounter intense and ongoing abdominal discomfort, it's crucial to discontinue Ozempic and consult your medical professional right away. This discomfort may also extend to your back and could be accompanied by vomiting.
Should your healthcare provider diagnose you with pancreatitis, they will manage your pain and could suggest switching to a different medication for diabetes or weight loss as an alternative to Ozempic.
5. Kidney Problems
There is a potential risk of kidney injury associated with both Wegovy and Ozempic use since semaglutide is cleared out of your blood through the kidneys. There have been reports of kidney issues related to Ozempic use, such as changes in urination patterns, swelling in the feet, and increased levels of creatinine in the blood.
Using GLP-1 receptor agonists such as Ozempic could exacerbate kidney issues or lead to new kidney damage, even in individuals without pre-existing chronic kidney conditions. One prominent symptom of acute kidney harm is reduced urine production, accompanied possibly by tiredness or bodily swelling.
The risk of kidney damage is higher for those who face side effects like nausea, vomiting, diarrhea, and dehydration. If you encounter these symptoms while on Ozempic, it's important to rehydrate by consuming ample fluids.
If you have a history of kidney complications, it's crucial to inform your healthcare provider prior to starting Ozempic, so that they can exercise additional caution when adjusting your dosage.
Other Side Affects of Ozempic
Put simply, these drugs can disrupt some of your body's most intricate metabolic processes. So, it's no surprise that users might experience some pretty nasty side effects along the way.
Other potential side effects of Ozempic and Wegovy include, but are not limited to: abdominal pain, constipation, gas, burping, acid reflux, blurred vision, hypoglycemia, gallbladder problems, and fatigue. There have even been studies in rodents that have found a link between thyroid cancer and Ozempic.
Of course, these are all potential side effects. Not everyone will experience them. Many won't experience any side effects at all. But the risks are there nonetheless.
What to Do If You Experience Ozempic Side Effects?
If you experience any of these side effects while taking Ozempic, it is crucial to consult your healthcare provider immediately. A medical professional can advise you on whether you should continue the medication or consider alternatives.
What Happens When You Stop Taking Ozempic?
While not technically a "side effect" one of the biggest drawbacks of Ozempic and Wegovy is that you need to take them for the rest of your life. According to clinical studies, unless you change your underlying dietary or lifestyle habits, once you stop taking these drugs, you'll gain the weight back.
Natural Ozempic Alternatives
The good news is that there are natural Ozempic alternatives.
Regular exercise is of course a big one. According to clinical studies, even moderate-intensity exercise can increase the GLP-1 hormone by up to 50%.
From a dietary perspective, this is where things get really interesting. When you feed your gut microbiome the right foods, you can effectively hack your gut to produce the exact same hormonal response as Ozempic and Wegovy. We're talking Mother Nature's own lineup of GLP-1 boosters that you can find at your local grocery store, which includes:

Prebiotic Fiber

—Foods like onions, leeks, and asparagus and resistant starches like green bananas, uncooked oats, and raw potatoes

Leafy Greens—Rich in vitamins and antioxidants, foods like spinach, kale, and collard greens are great for your gut
Whole Grains—Whole grains like barley, whole-wheat pasta, and brown rice have a low glycemic index which helps in sugar level control
Fermented Foods—Sauerkraut, kimchi, and kefir come with naturally occurring probiotics
Polyphenols—Colorful fruits like berries, apples, and oranges are packed with phytonutrients
Healthy Fats High in Omega-3—Think salmon, mackerel, and sardines, Omega-3's are not just good for your brain; they're amazing for your gut too
Conclusion + How Supergut Can Help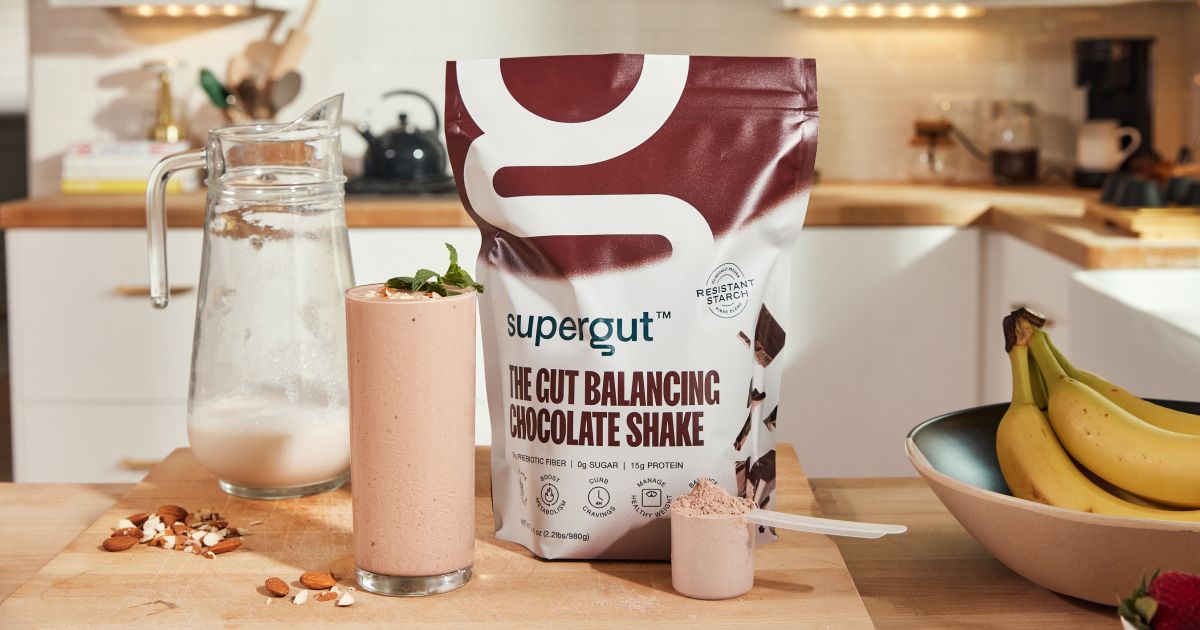 Being aware of the potential side effects of any medication is crucial for making an informed decision about your health. If you're concerned about the side effects associated with drugs like Ozempic and Wegovy, consult with your healthcare provider for personalized medical advice and possible alternative treatments.
If you're looking for a risk-free solution based on the functional nutrition and the science of the microbiome, give Supergut a try. Our products are clinically proven to help people lower their blood sugar, curb cravings, and lose weight—naturally. In other words, Supergut taps into all of the same metabolic health benefits of Ozempic and Wegovy, but without the side effects or weekly injections.