By now, most adults in the US have heard about drugs like Ozempic, with nearly half saying they'd be open to trying it. While Ozempic was originally designed to treat type 2 diabetes, many have turned to it as an appetite suppressant and weight loss aid.
But given the risks, costs, and long term efficacy, many people are now wondering if there are natural alternatives to Ozempic. Answer? Yes—there sure are.
Let's dig into some natural Ozempic alternatives, exploring how they work and how they might be an ideal option for people looking to lose weight without injections or expensive prescriptions.
How Does Ozempic Work?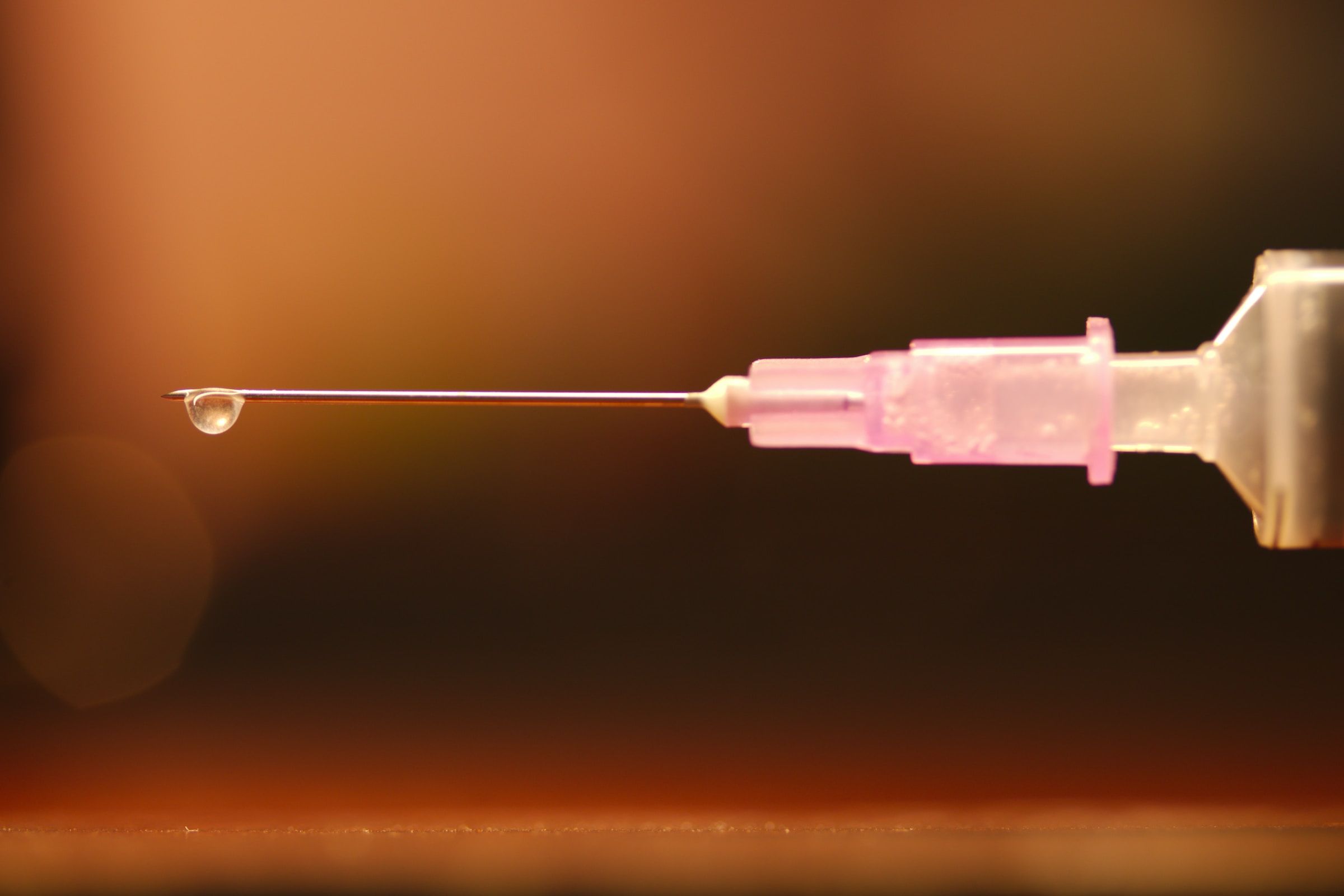 Ozempic (semaglutide) is part of a new class of medications known as GLP-1 receptor agonists. Other big-name drugs in this category are Wegovy and Mounjaro. The way these drugs work is by mimicking the effects of a naturally-occurring hormone in your body called glucagon-like peptide 1 (GLP-1), which helps to regulate blood sugar and control appetite.
Drawbacks of Ozempic
While Ozempic has shown promise in aiding weight loss, it also comes with a fair share of side effects. These include nausea, vomiting, diarrhea, and an increased risk of pancreatitis. Moreover, it's a costly drug that can cost upwards of $1k per month off-label, which isn't accessible to everyone.
The final kicker? Clinical trials show that unless you've changed your underlying nutrition and fitness habits, once you stop taking these drugs, you'll gain the weight back.
Should you use Ozempic to lose 15lbs?
Short answer: probably not. Using drugs like Ozempic and Wegovy is not a casual thing or a free pass to indulge in all-you-can-eat buffets. In fact, eating high-fat or calorically dense foods while on Ozempic can actually make you sick.
There are some wild side effects you can get from messing with your body's most fundamental metabolic processes. In some cases, people vomit and get diarrhea so bad it sends them to the ER. Plus, every 3 months, you're supposed to get blood work done to ensure your kidneys, pancreas, and gallbladder haven't failed.
In short, the long-term risks of Ozempic and Wegovy are still relatively unknown.
According to Dr. Teri Greco, assistant professor of medicine at Indiana School of Medicine, "Most physicians will agree that this is a long-term medication. This is not something you would take short-term to lose 10 pounds."
Are There Natural Alternatives?
The good news is that there are several natural Ozempic alternatives you can consider that don't come with a laundry list of side effects. Broadly speaking, there are two main types of Ozempic alternatives you can explore: lifestyle changes and natural supplements.
How to Mimic Ozempic Naturally: Two Critical Methods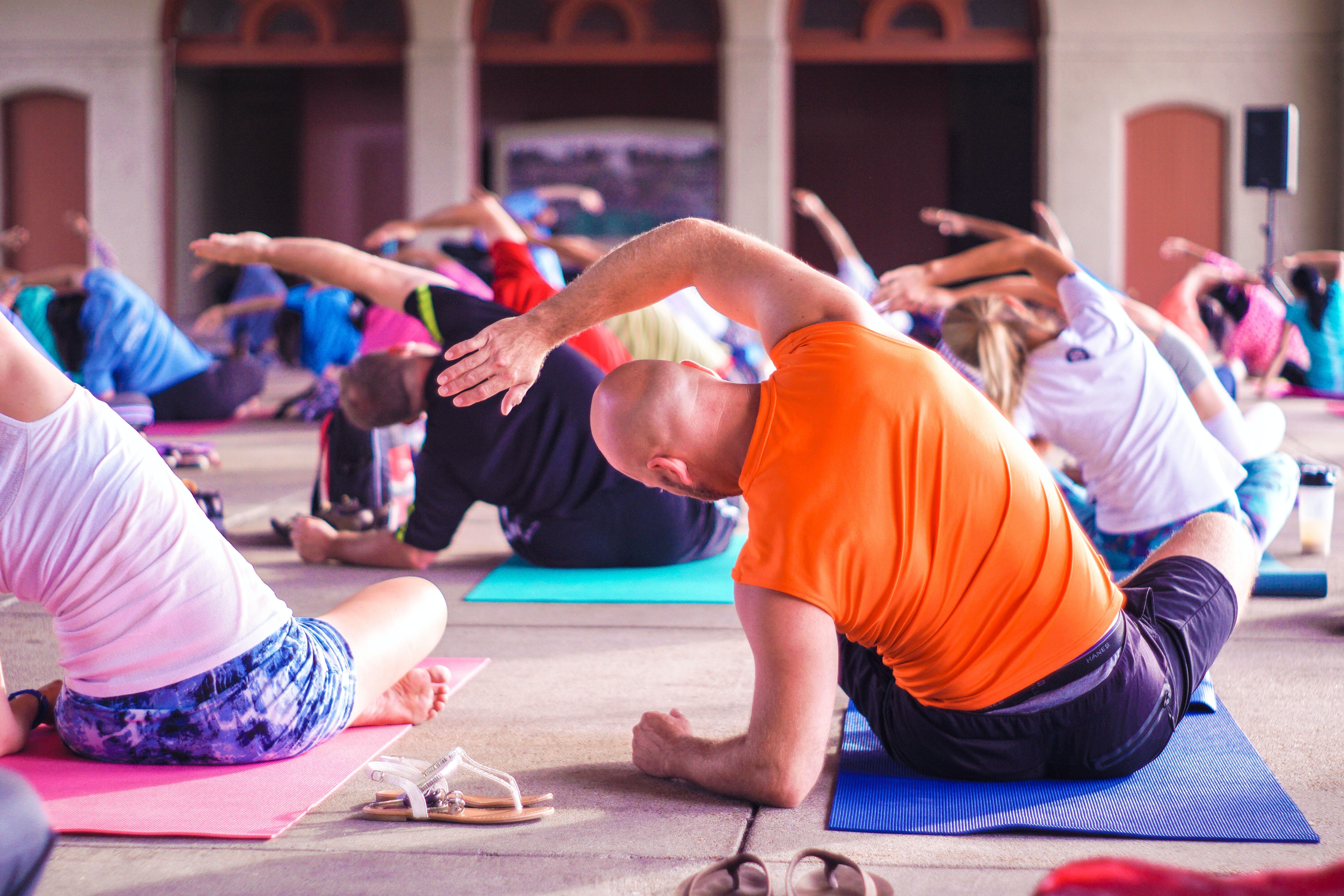 The two best ways to naturally boost GLP-1 naturally are… wait for it… diet and exercise. It's boring, but true.
Getting Regular Exercise
Exercise is one of the most effective natural Ozempic alternatives for enhancing GLP-1 production. A regular exercise regimen can help improve insulin sensitivity and contribute to weight loss, closely mimicking the effects of Ozempic. Activities like jogging, swimming, or even just a brisk walk can go a long way in regulating blood sugar levels. Research shows that even moderate-intensity exercise can increase GLP-1 levels by up to 50%
Changing Your Diet
Switching up what you eat is arguably the number one way to mimic the effects of Ozempic naturally. A balanced diet that's low in refined carbs and sugar and high in nutrients like fiber, polyphenols, healthy fats, and protein can stimulate GLP-1 production, helping you to regulate your appetite and blood sugar levels naturally. (More on these specific foods shortly!)
How Your Gut Microbiome Stimulates GLP-1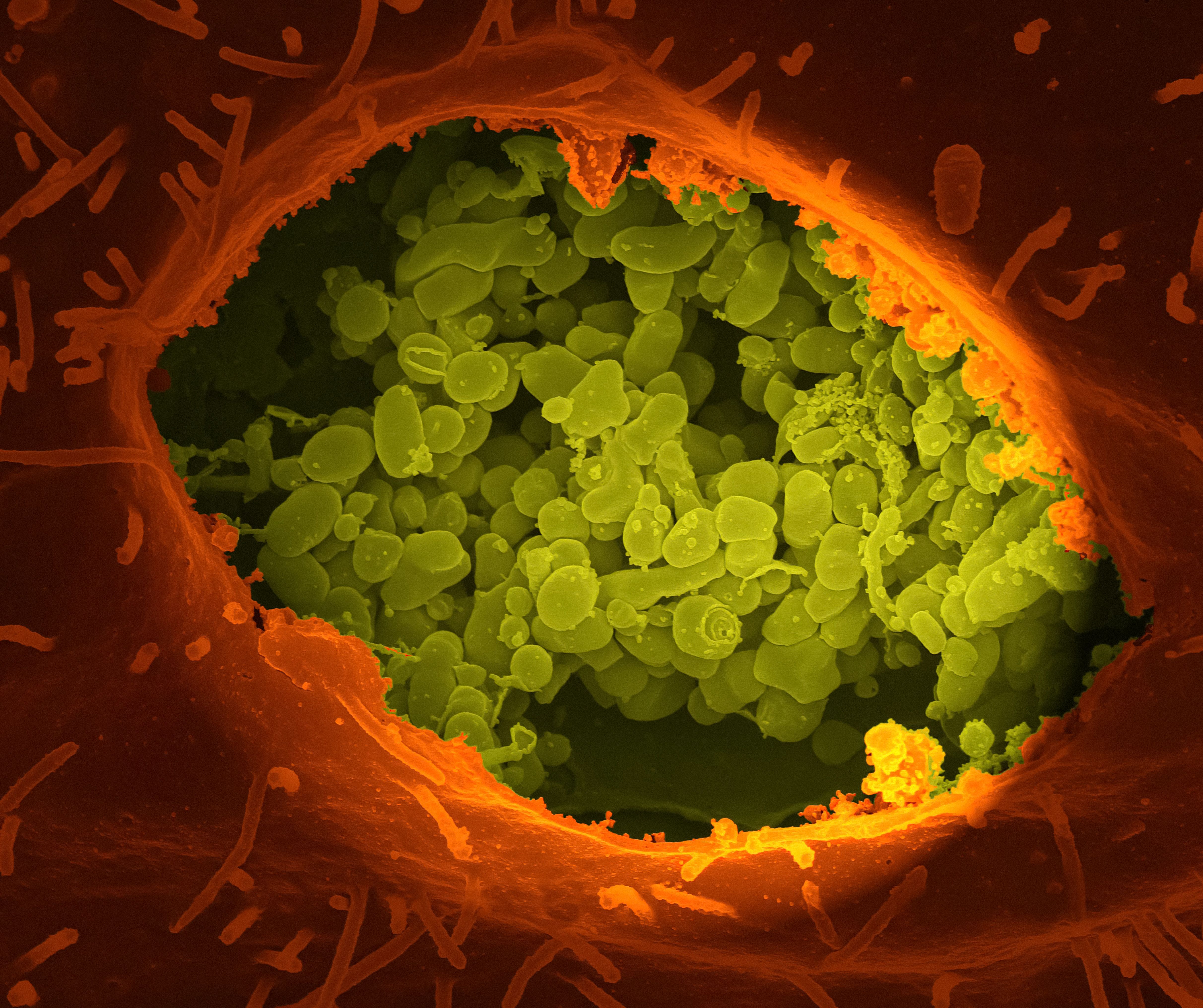 Emerging research shows a direct link between the gut microbiome and GLP-1 production.
Your gut microbiome is an ecosystem of trillions of living organisms that regulate your body's most important biological processes, including immunity, digestion, energy, mood, and more.
The double-edged reality of your microbiome is that—more than any other "organ" in your body—it is constantly changing based on a litany of lifestyle factors like diet, routine, and environment.
So, when you feed it refined sugars, processed foods, and other hallmarks of the Standard American Diet, this inhibits growth of good gut microbes and boosts the growth of pathogenic ones, which in turn leads to issues like inflammation, insulin resistance, blood sugar imbalance, weight gain, and even certain types of disease.
On the other hand, when you nourish your microbiome with fiber, whole foods, and other nutrients, this can turn your microbiome into your very own partner in health. A balanced biome can improve everything—including digestion, immunity, energy, skin, mood, the works. It truly is a powerful thing.
As it relates to weight loss, your microbiome can even send specific nutrient signals that boost stimulation of the hunger-quieting GLP-1 hormone. In essence, when you harness the healing power of your gut microbiome, you can achieve the same results of Ozempic and Wegovy, without the side effects.
What Are the Best Foods for GLP-1 Production?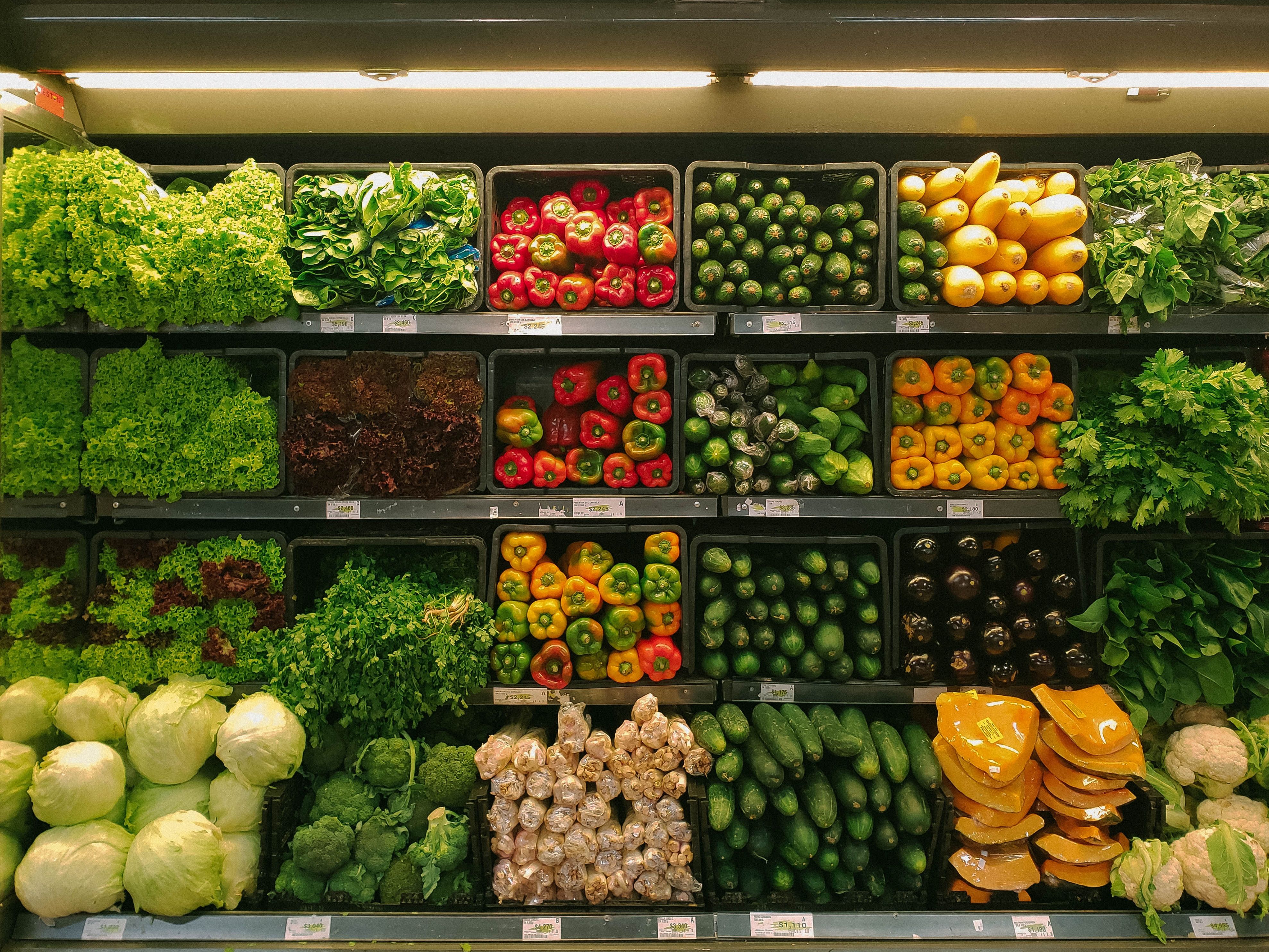 When it comes to natural Ozempic alternatives, certain foods can be particularly beneficial in stimulating GLP-1 production.
Foods rich in prebiotic fiber
Dietary fiber is one of the best things you can consume for gut health, and thereby overall health. More specifically, opting for fibrous foods with a "prebiotic effect" is crucial.
Prebiotic fiber is found in plant-based foods that bypass early-phase digestion to arrive in your gut mostly intact. Here, the good microbes in your colon feed on the prebiotic fiber, which releases health-boosting metabolites called short-chain fatty acids (SCFAs). One of the most important of these SCFAs is butyrate, which has multiple beneficial effects for human health, including reducing inflammation, improving insulin and blood sugar levels, and preventing certain types of cancer.
Butyrate is also hugely effective at stimulating GLP-1. Whole grains, onions, apples, asparagus, bananas, garlic, and other plants are great options for boosting prebiotic fiber in your diet, helping your gut microbiome flourish and increase GLP-1 production.
Resistant starch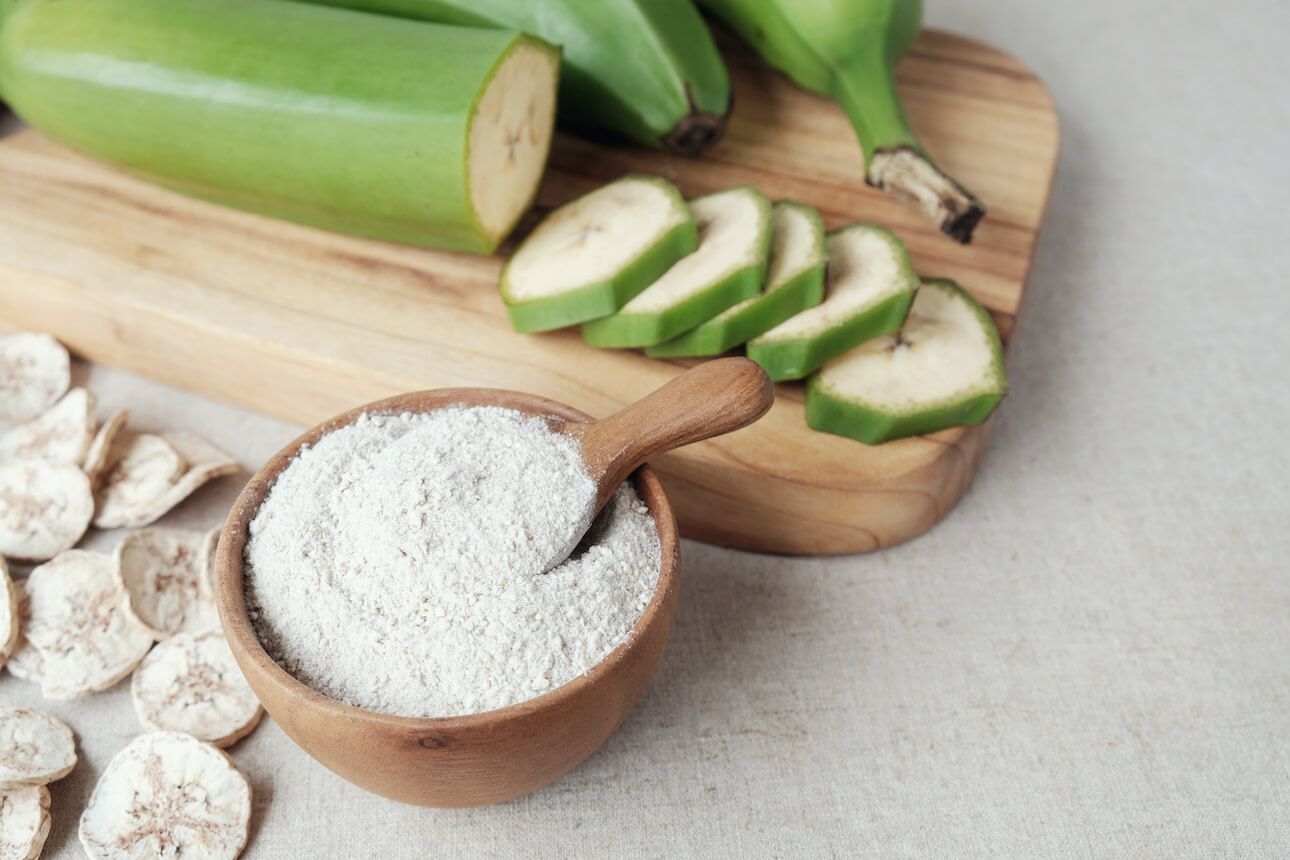 Resistant starch is technically a prebiotic fiber, so we're running the risk of redundancy here. But it's worth singling out because it's THAT important.
In fact, resistant starch produces more butyrate—and thereby GLP-1—than any other type of dietary fiber. Found in plants like green bananas, uncooked oats, raw potatoes, and legumes, resistant starch is highly effective at "resisting" digestion and arriving in your gut intact and unstripped of its nutrients ready to feed your good gut microbes.
(Sidebar: Prebiotic resistant starch is the all-star ingredient in every Supergut shake, bar, and fiber mix.)
Healthy fats
Omega-3 fats are great for our guts because they increase anti-inflammatory compounds like short-chain fatty acids. They can also boost immunity, strengthen intestinal walls, and positively influence the gut-brain axis.
Avocados, olive oil, nuts, and fatty fish (like salmon, sardines, tuna, and mackerel) are excellent sources of healthy fats that can also aid in GLP-1 production.
Lean high-quality protein
Increasing protein intake isn't just a good way to build muscle. Diets high in protein also stimulate postprandial GLP-1 release. Lean meats like chicken and fish, and plant-based proteins like lentils are high in protein and low in saturated fats, assisting in both weight loss and GLP-1 production.
Fermented foods
Fermented foods like yogurt, sauerkraut, and kimchi can also aid the gut microbiome and are packed with naturally-occurring probiotics. When paired with prebiotics, this can create what's called "postbiotic reactions" that contribute to increased GLP-1 production.
Supplements and Herbs to Increase GLP-1
Berberine
Berberine is an alkaloid bioactive compound found in several plant species, often used to lower LDL cholesterol, blood pressure, and blood sugar levels. Often referred to as "Nature's Ozempic," the effect of berberine supplements on blood sugar levels has attracted an audience of admirers across channels like TikTok. Some studies show that berberine can improve insulin sensitivity and even has weight loss effects. Though a number of these studies around weight loss are limited, non-isolated, and non-placebo-controlled.
Curcumin
The active ingredient in turmeric, curcumin, has anti-inflammatory properties and can also stimulate GLP-1.
How Supergut Provides the Same Effect as Ozempic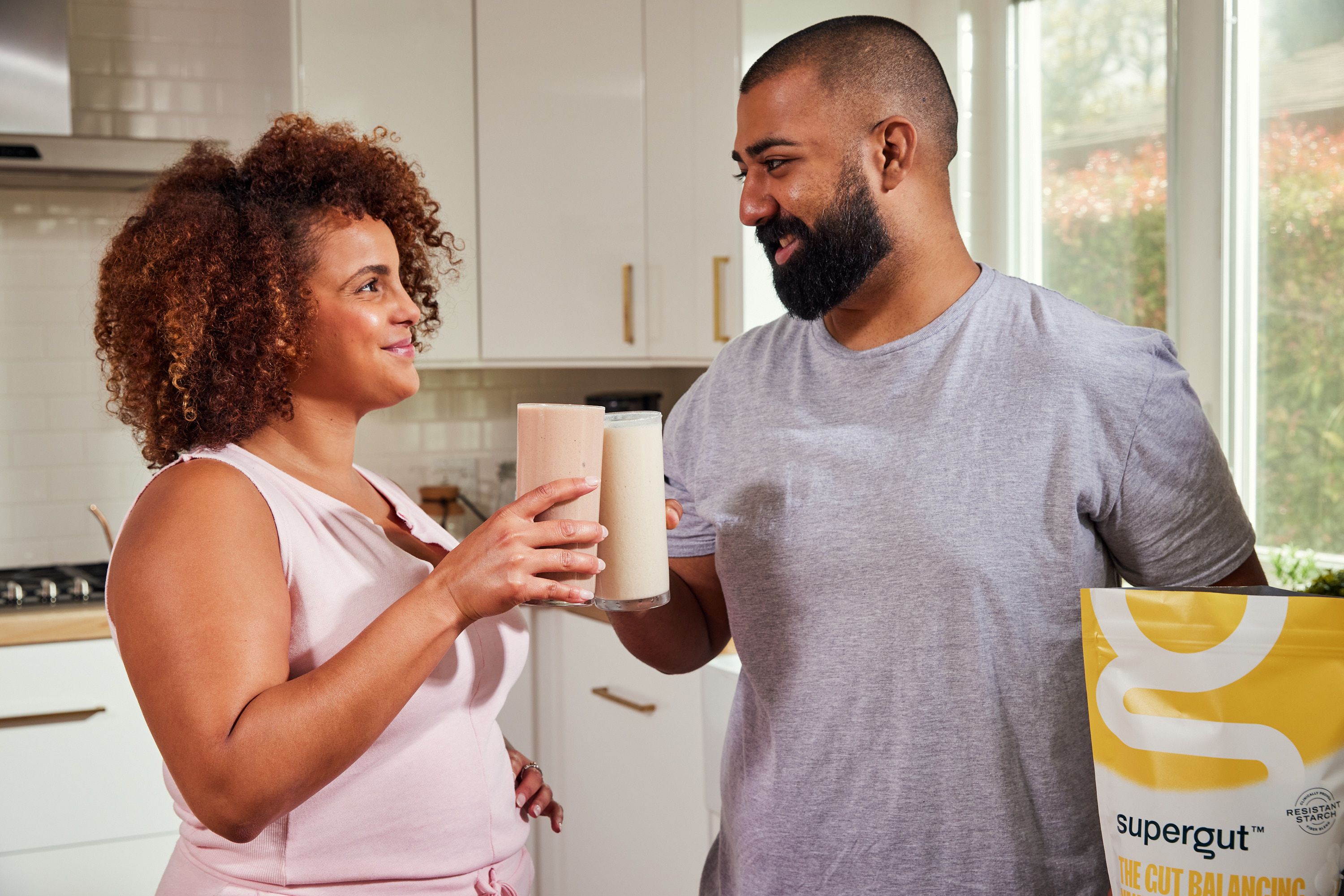 At Supergut, we've done a ton of in-depth research into the benefits of various dietary fibers and the effect they have on the gut microbiome. In response to our findings, we have developed a specially formulated blend—packed with a diversity of prebiotic resistant starch—to have the greatest gut balancing bang.
Our formula sources a mix of unripened green bananas, potato starch, and oat beta-glucan, which is clinically-proven to encourage GLP-1 production, curb hunger cravings, and promote healthy weight loss.
If you're looking for a natural weight loss solution that doesn't involve needles, nasty side effects, or expensive off-label prescriptions, then Supergut can help.