If you keep up with the Kardashians or have even briefly dipped a toe in the hyperactive world of TikTok, you know about Ozempic and Wegovy.
Originally, these drugs were designed to treat type 2 diabetes. It didn't take long, however, before the Hollywood elite, followed by the public at large, caught wind of these "wonder" drugs as being highly effective appetite suppressants and then co-opted them as a quick-fix way to shed some pounds.
To be fair, these drugs do help people to lose weight. In fact, they are far more effective than other weight loss medications that have come out in the past. Which is precisely why Ozempic and Wegovy are, in fact, making such tsunami-sized waves—because they do work.
When you consider that something like 80-95% of dieters gain weight back, it's completely understandable why people are turning a hopeful eye toward these drugs. Because losing weight is hard. It's a frustrating, isolating, deeply personal journey. What's healthy for one person might not be healthy for another. Which is exactly why we're taking a deep dive into examining and explaining these drugs. Because no matter how effective Ozempic and Wegovy can be in helping people to lose weight, they also come with some indisputable risks, side effects, and costs that warrant a second look.

Here, we're diving into some Ozempic and Wegovy alternatives that could potentially offer a safer, more cost-effective solution so that you can make an informed decision about what's best for you and your health goals. So that you can feel empowered with the info to make the best choice for YOU.
A Brief Introduction to Ozempic & Wegovy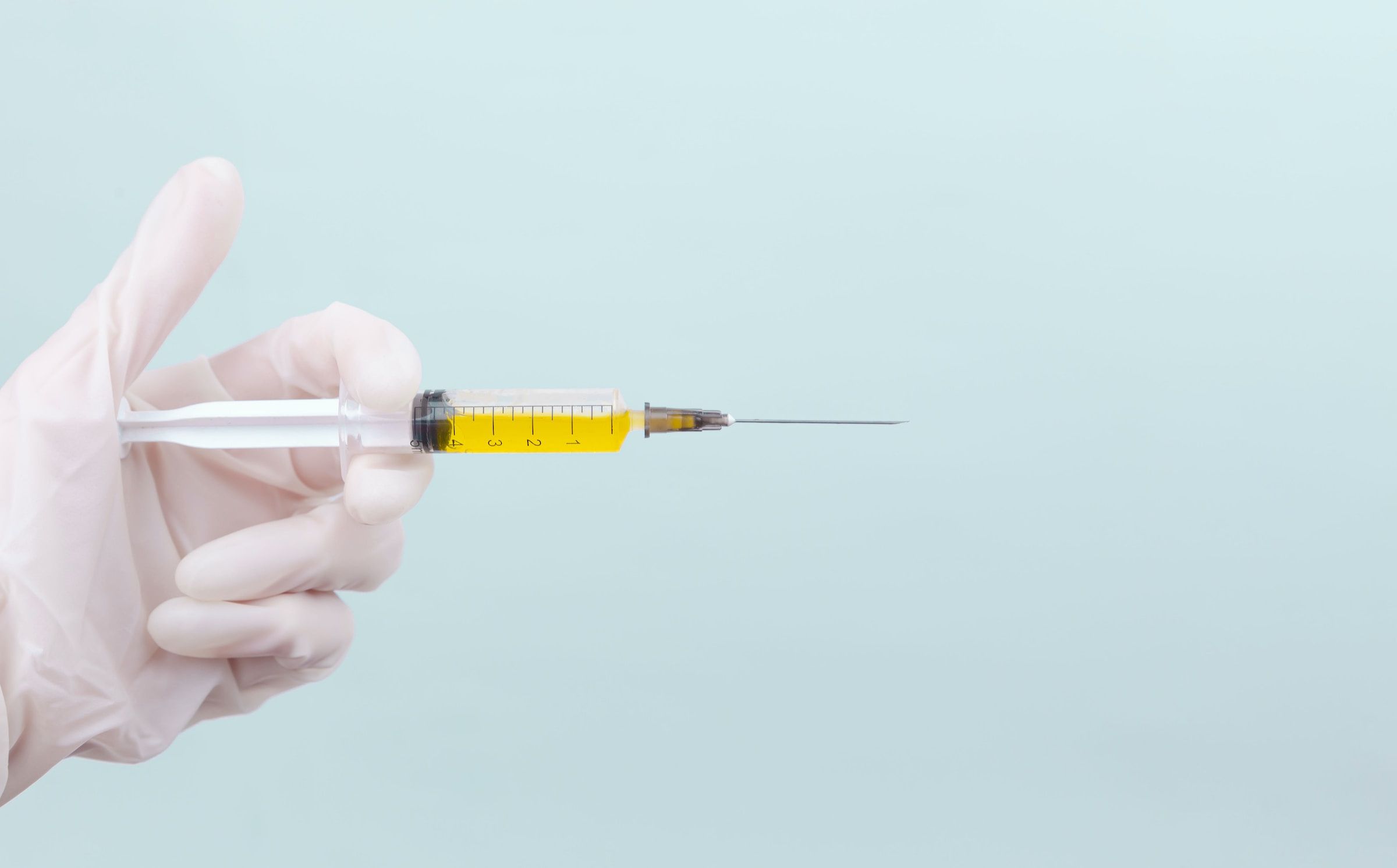 Ozempic and Wegovy, known medically as semaglutide, are part of the GLP-1 agonists drug family. Their ability to induce significant weight loss has catapulted them into the limelight.

However, these medications were designed to manage chronic conditions such as diabetes and obesity, not for casual or cosmetic use. Side effects can be serious, and the high cost of these drugs places them out of reach for many, heightening interest in alternative and more natural methods for weight management.

Broadly speaking, there are two categories of Ozempic and Wegovy alternatives:

Other prescription drugs in the same class (GLP-1 receptor agonists)

Natural alternatives



In this blog, we'll briefly touch on the former, but focus primarily on the latter.
What is Ozempic (Semaglutide)?
Ozempic is part of a relatively new class of drugs called GLP-1 agonists. Ozempic, whose active ingredient is a substance called semaglutide, was first approved in 2017 as a treatment for diabetes. And the same substance was approved for obesity under the name Wegovy in 2021. However, these aren't casual-use drugs. They were designed under direct medical supervision and clinically tested for safety and efficacy for patients who suffer from chronic health conditions like diabetes and obesity.
How Ozempic & Wegovy Work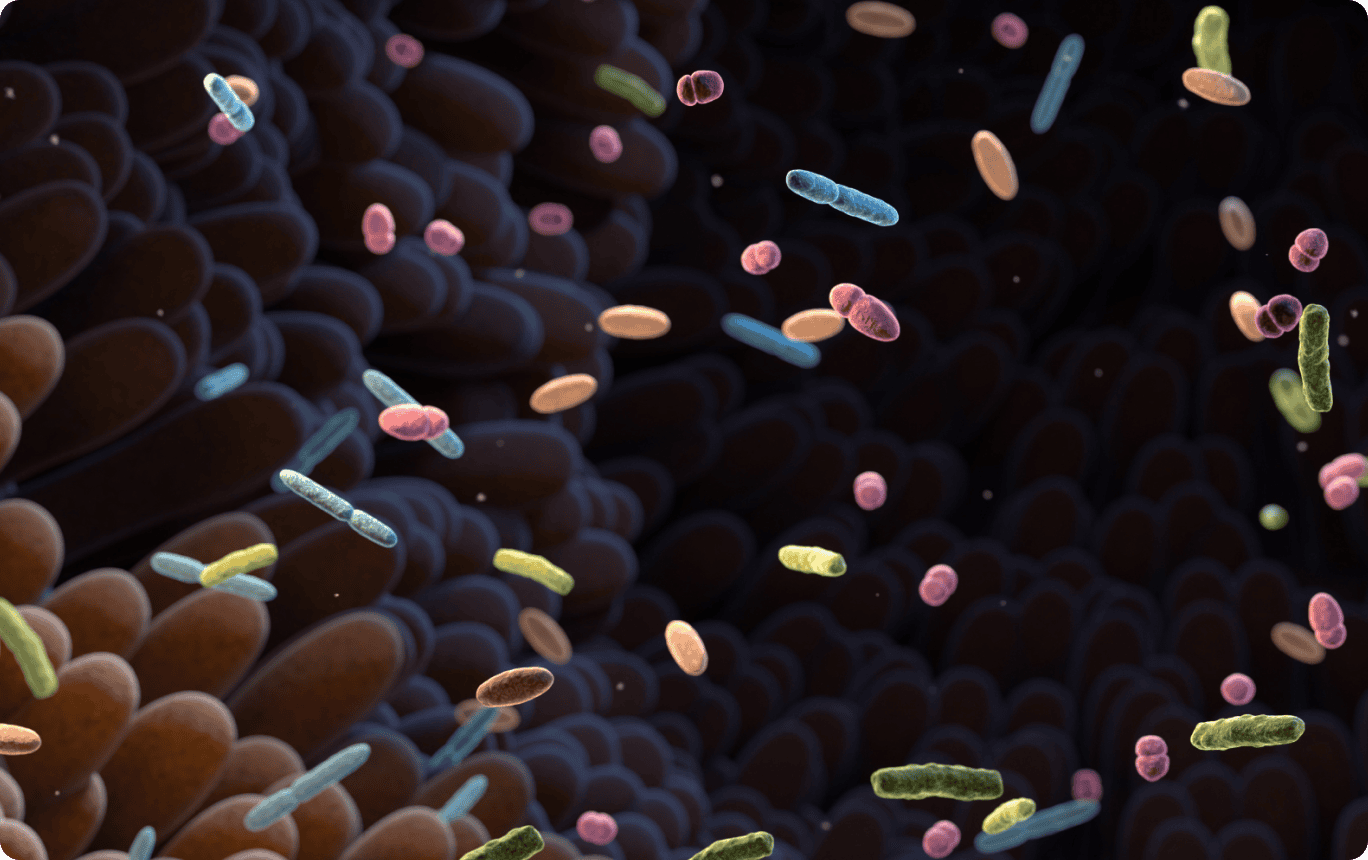 Ozempic and Wegovy mimic a natural hormone called glucagon-like peptide 1 (GLP-1). This hormone plays a dual role by lowering blood sugar levels and creating a sensation of fullness or satiety. To oversimplify it, when you take Ozempic or Wegovy, you not only don't feel like eating as much, you physically can't. Doing so can result in feeling physically ill. With no appetite comes less food intake, which means your body turns to burning fat cells for energy.
If this all sounds too good to be true, chances are it probably is. You see, the GLP-1 hormone is produced naturally within our gut microbiomes when we feed it with the right stuff. The role of Ozempic and Wegovy is to bypass this natural system by injecting GLP-1 externally, which can disrupt your body's most fundamental metabolic processes. In short, you might lose weight using Ozempic and Wegovy in the near term, but you might also lose some other critical stuff along with it.
Benefits & Side Effects of Ozempic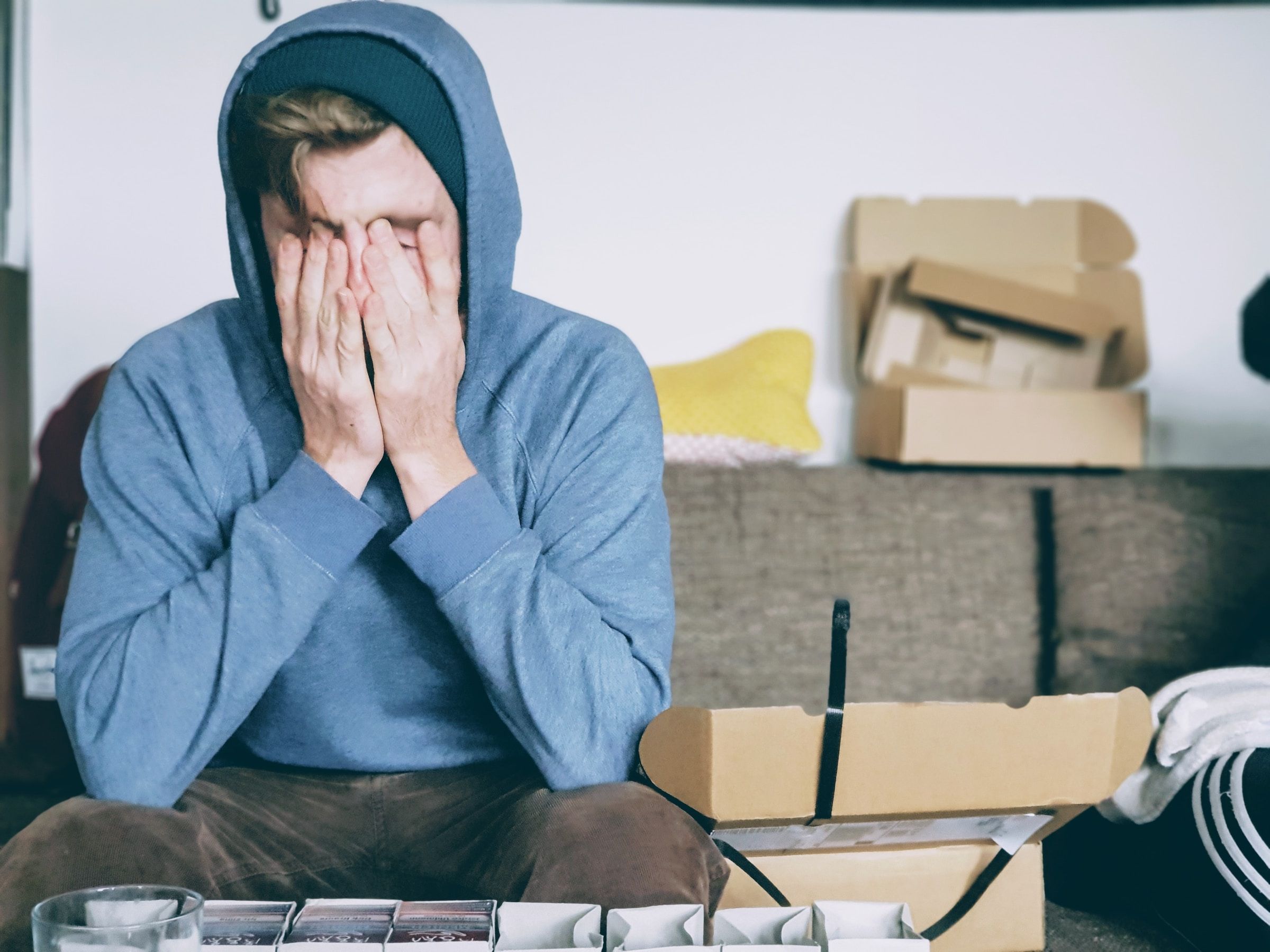 For those struggling with chronic conditions like obesity or diabetes, Ozempic and Wegovy can be literal life-savers. They can provide substantial benefits in weight loss and blood sugar control.
However, manipulating your body's natural hormones shouldn't be taken lightly. And that's kind of the crux of the conversation around these drugs.
On one hand, these drugs have been clinically tested and approved for use in people struggling with chronic health conditions like obesity and diabetes. On the other hand, the virality of these drugs in celebrity circles has thrust them into prominent public discourse (and widespread usage!) far too prematurely. Basically, there's no large-scale safety data yet. These drugs have not been clinically tested in people who do not have obesity or type 2 diabetes.
Not to mention, these drugs can come with some serious side effects. We're talkin' nausea, vomiting, diarrhea, and even an increased risk of pancreatitis, a potentially life-threatening condition. If you eat anything fatty or highly caloric while taking Ozempic, you will get physically ill. It's not the kind of thing where you get a shot and then you can eat as much as you want forever. You'll actually get quite sick if you do that.
And the final kicker? Clinical trials show that unless you've changed your underlying nutrition and fitness habits, once you stop taking these drugs, you'll gain the weight back, if not more. Ozempic is like the poster child of America's quick-fix obsession. Once you're off it, your appetite comes back with a vengeance and with it, so do the lbs. So in order to experience long-term success, you literally need to remain on these drugs forever, or incorporate alternative lifestyle-oriented approaches into your routine that enable you to sustain healthy weight over time.
The Most Common Ozempic and Wegovy Alternatives
There are other GLP-1 agonists on the market such as:

Rybelsus (semaglutide):

This is an oral medication that works in the same way as Ozempic and Wegovy. It is approved for the treatment of type 2 diabetes and is also being studied for weight loss.



Trulicity (dulaglutide):

This is another once-weekly injectable medication that works in a similar way to Ozempic and Wegovy. Some patients take dulaglutide on its own while others have it with other diabetes drugs like metformin and insulin.



Saxenda (liraglutide):

Liraglutide, much like semaglutide, is another GLP-1 receptor agonist. Liraglutide often results in a sensation of fullness after consuming only a small amount of food.



Mounjaro (tirzepatide):

This is a newer once-weekly injectable medication that works in a similar way to Ozempic and Wegovy. It's considered a dual GIP/GLP-1 receptor agonist.



All of these drugs more or less function similarly to Ozempic and Wegovy. However, a more sustainable and natural approach to weight loss can be made by opting for alternatives that focus on dietary and lifestyle changes.
Changing Your Diet & Lifestyle to Mimic Ozempic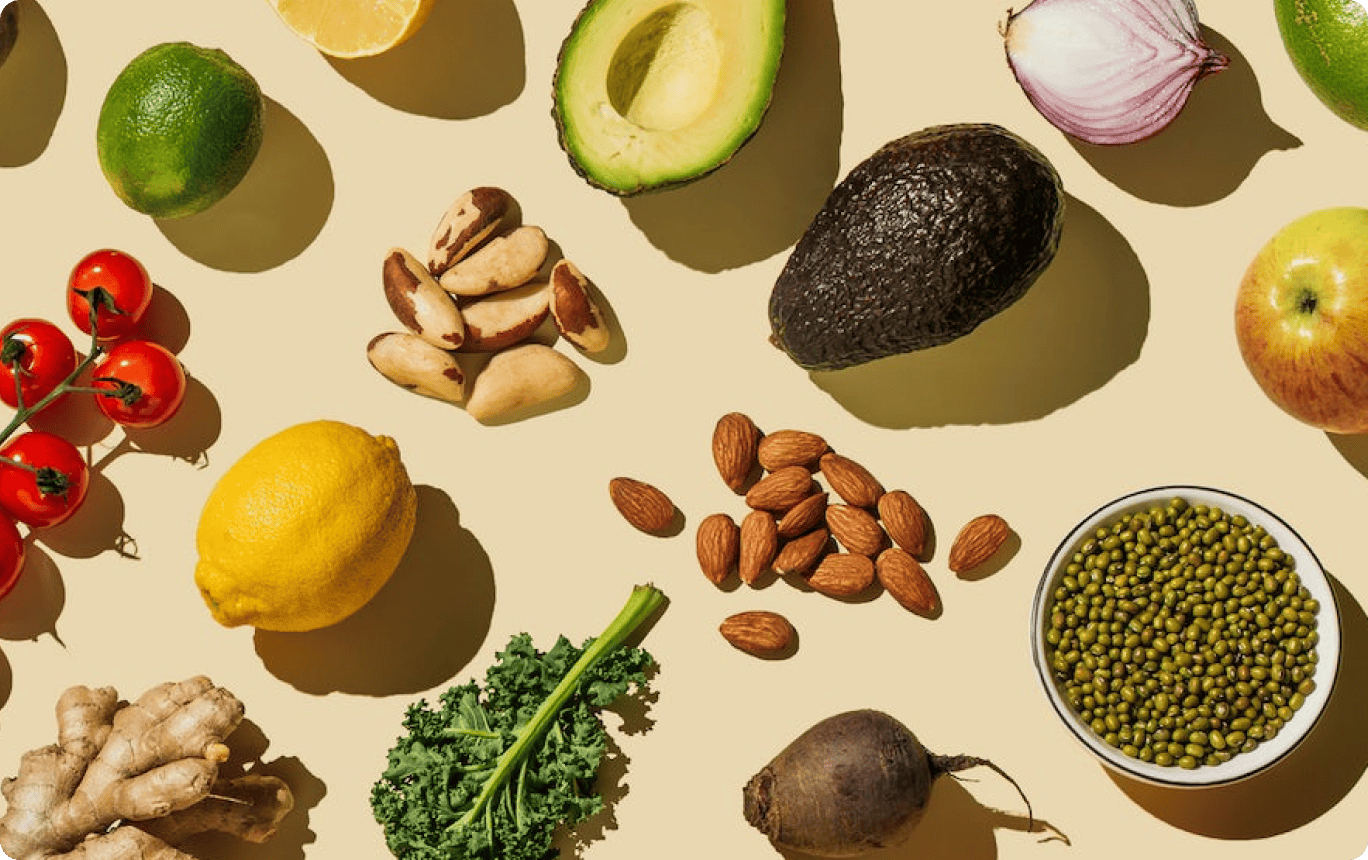 Guess what? You can actually stimulate GLP-1 production naturally. Let's repeat that for the people in the back row: YOU CAN STIMULATE GLP-1 PRODUCTION NATURALLY.
This is a huge deal. What it means for human health is nothing short of society-shifting. Effectively, we've found the fountain of youth. And it's been within us all along, quietly babbling below the surface in our bodies—the gut microbiome.
In recent years, tens of millions of dollars have (justifiably) been poured into gut microbiome research, due to the declining costs of DNA sequencing and emerging insights around the central role that the gut microbiome can play in overall health and disease prevention.
As a refresher, the microbiome is a massive ecosystem of bacteria, fungi, viruses, and protozoa that live inside your large intestine (aka your gut). These trillions of microscopic organisms live and work together inside your gut to influence and govern some of your body's most important biological processes. The microbiome regulates your immune system, your digestive system, your blood sugar levels, and even influences the chemicals in your brain that affect mood.

Now, emerging research has shown that the gut microbiome plays a critical role in boosting GLP-1 (the hormone boosted by drugs like Ozempic). This is because your body already produces GLP-1 naturally in response to specific nutrient signals produced in your gut microbiome.

When you feed your gut foods that are high in prebiotic fiber, low in sugar, and packed with nutrients, this produces the EXACT same hormonal response as Ozempic and Wegovy.
Bear with the scientific terminology, but here's how it works:
Prebiotic, fiber-rich foods bypass digestion to feed the good microbes in your gut.

These microbes break down the fiber and release short-chain fatty acids (SCFAs) like butyrate.

Butyrate is one of the body's most important metabolites for stimulating GLP-1 production.

Long story short, when you eat foods like prebiotic fiber (which your gut microbes love) you boost GLP-1 production. Natural production of GLP-1 then helps you improve insulin sensitivity AND appetite control, thereby supporting healthy weight management. It's all interconnected. High-fiber foods effectively help you experience the benefits of Ozempic (like appetite suppression and lower blood sugar) without injections that may throw off your body's intricate hormonal balances.
So, instead of potentially damaging your body's intricate hormonal balances with Ozempic or Ozempic alternatives that rely on injections, you can achieve similar results by focusing on treating your body right. Which, again, bears repeating—you'll have to do this anyway if you ever want to stop taking Ozempic or Wegovy without losing all progress.
How Supergut Can Help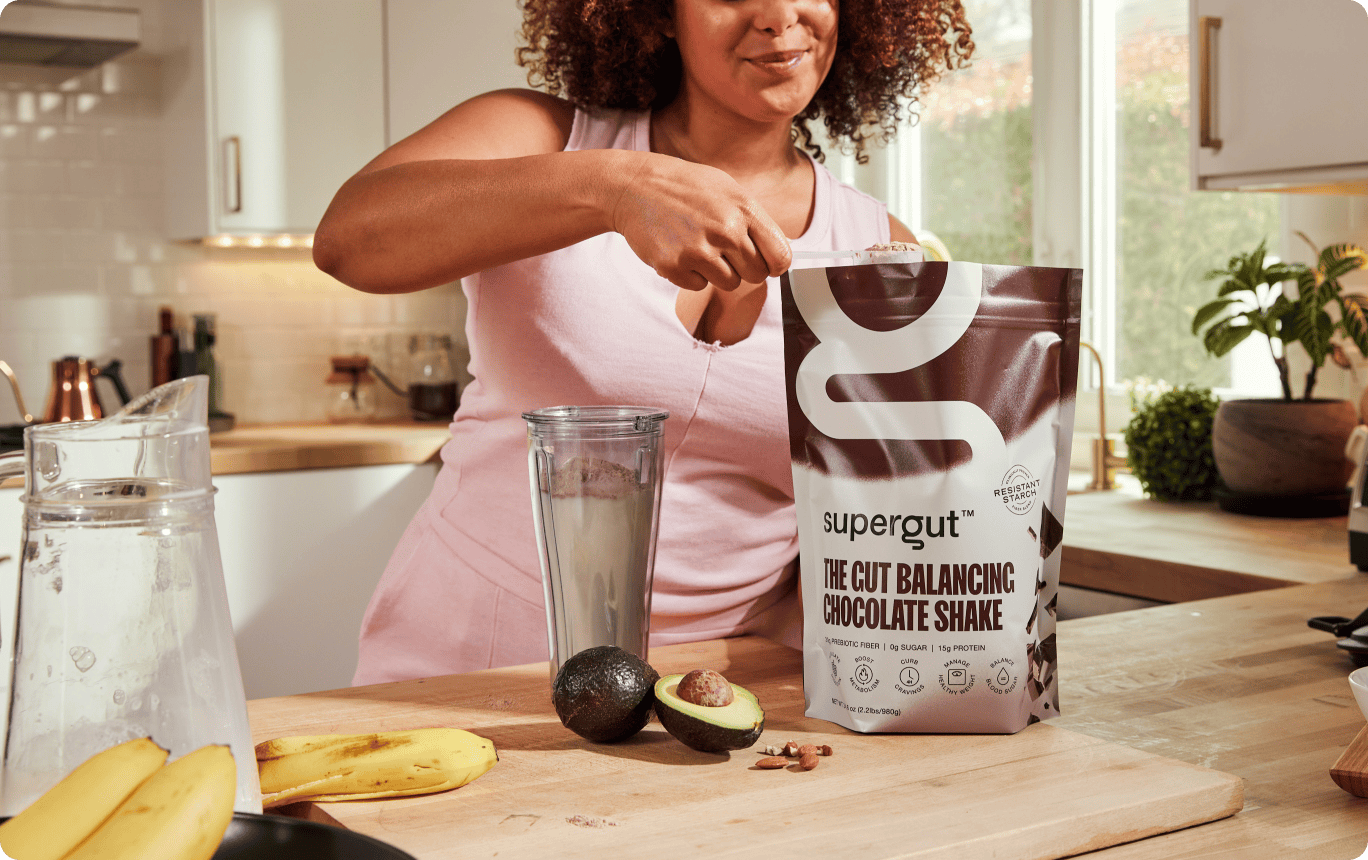 What's fascinating is that not all dietary fibers will lead to GLP-1 production. Some are better than others. And the number one source of fiber that stimulates more GLP-1 than any other is prebiotic resistant starch—the not-so secret ingredient in every Supergut Shake, Bar, and Fiber Mix.
Based on the same fundamental research that underscores the importance of gut health and blood sugar levels for weight management, Supergut offers convenient and affordable alternatives that are clinically proven to promote metabolic wellbeing.
In 2022, we launched a gold-standard clinical study—which has since been peer-reviewed and published in the medical journal Diabetes, Obesity and Metabolism—which saw participants significantly improve key metabolic health metrics. They lost weight and lowered their blood sugar through microbiome modulation and regulation of GLP-1, the same hormones that are mimicked by Ozempic & Wegovy. No injections, no side effects. Just a healthier gut, better weight management, and a slew of other benefits like improved sleep, mood, and digestion.
In a nutshell, as the saying goes, "The best project you'll ever work on is you." This rings true especially when considering Ozempic alternatives and Wegovy alternatives. A well-balanced diet, an active lifestyle, and a happy gut might just be the perfect trifecta for sustainable weight loss.